This was a mini project that I did for little JellyBean. She loves ELMO! So I came up with the pattern from a tiny web graphic I saw and just stitched it out. Took about 3 hours in total.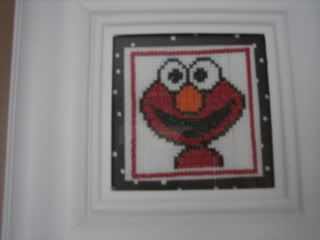 I got a cheap dollar store frame and just popped it in the frame. Here it is hanging up above JellyBean's crib. Now she wakes up and stands up to look and point at Elmo. You can hear her squealing and it's just totally adorable.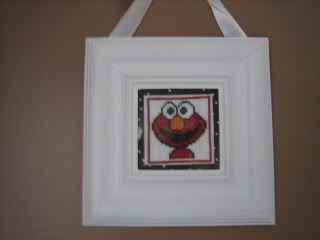 And here's the Cookie Monster one. I also used a computer web graphic to help me come up with this pattern.