Butterfly Garden is flying to its new home in California. I got the binding on it, and I'm pretty proud of my binding and corners on this one. And the label I made into the shape of a butterfly.
I've got a few new things coming up for ya'll to see tomorrow..
But.. adios Butterfly Garden!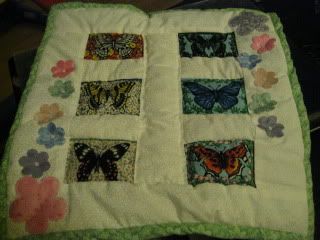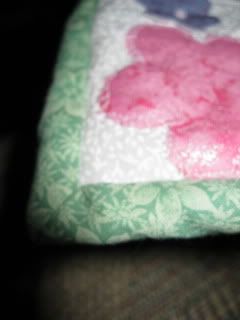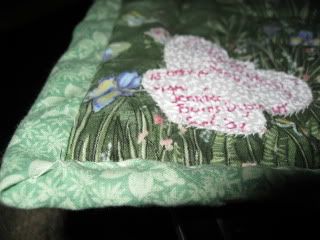 And.. one more corner of hand stitching to go, then I'm able to bind First Snowfall. Only 3 more swirls to go!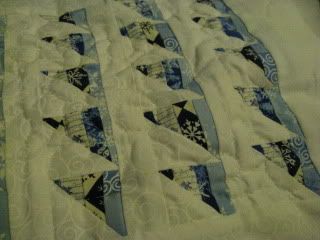 And for the back - you can see the metallic thread here better: