On Flikr there's a swap group called Swap Till U Drop (STUD) and I participated in my first swap with them for September. I picked the theme Anything Goes and got my partner, quiltinlady21. We were partnered up on the 1st, and I mailed out my quilt on Monday the 14th! Quiltinlady21 mailed hers out to me on Friday the 11th, and I got mine on Saturday.
Here's what I got:
The absolutely gorgeous front: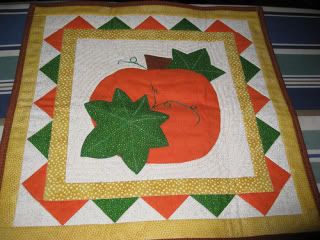 And the back: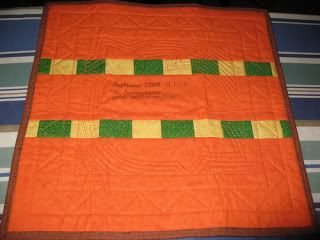 And this is the one that I sent out. I called it Autumn Moon. It was inspired by a free stained glass pattern I found online. It was the first time that I'd tried a machine applique and hand-quilting on something this small! I'm super duper proud of it (It was so hard to let it go, but I know it's in a great new home)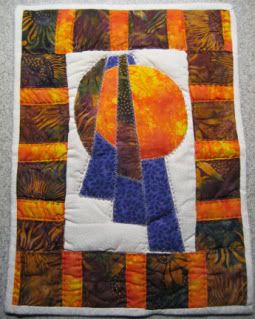 Close up of the machine applique and hand quilting: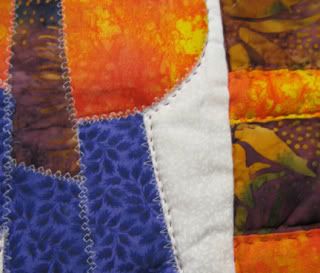 And the back. I wanted the label to be creative, so I free hand drew the same pattern on the front for the label.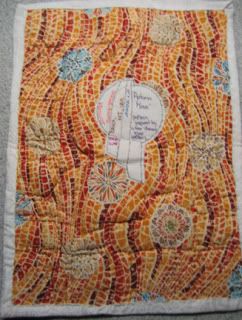 And this one is going to be going to my Stitchers Angel. The theme is Roses, and I had some scraps of rose fabrics left, so I decided to make a mini quilt. It's teeny tiny - only 6" square. Super fun to make, I hope she likes it.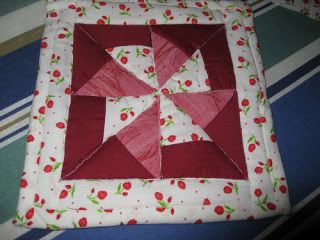 And, I won a coin purse from this giveaway!
Giveaway - Ends 9 Sept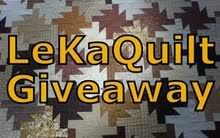 I'm now patiently waiting for it to arrive in the mail. Well, maybe not so patiently, but I am waiting. :)