Whoo hoo. I realized as I was packing up my Scrappy Christmas Block Swap blocks to go to my partners, that they were 1 inch short. I thought I'd fixed them up, but I guess I didn't. So, I had to seam rip all of them and just have to add 1 more border to each block and then - off and mailing!
But here are the blocks so far: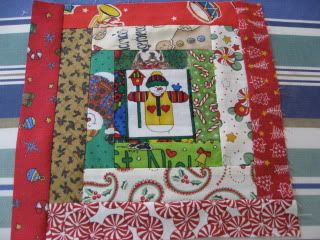 And here is Aunt Janet's Dresden Plate in the process. The petals are sewn together and I'm appliqueing the center. No idea what color background it's going to go on, but I'm really liking it so far.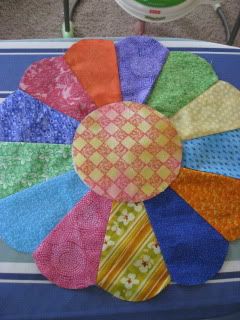 And as a possible quilt for the Holiday Quilt Swap - here's one sneaky peaky..
Possible Embellishments?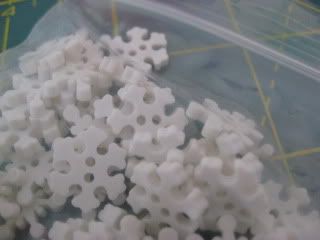 Or here's a pattern for the other idea I'm debating with: